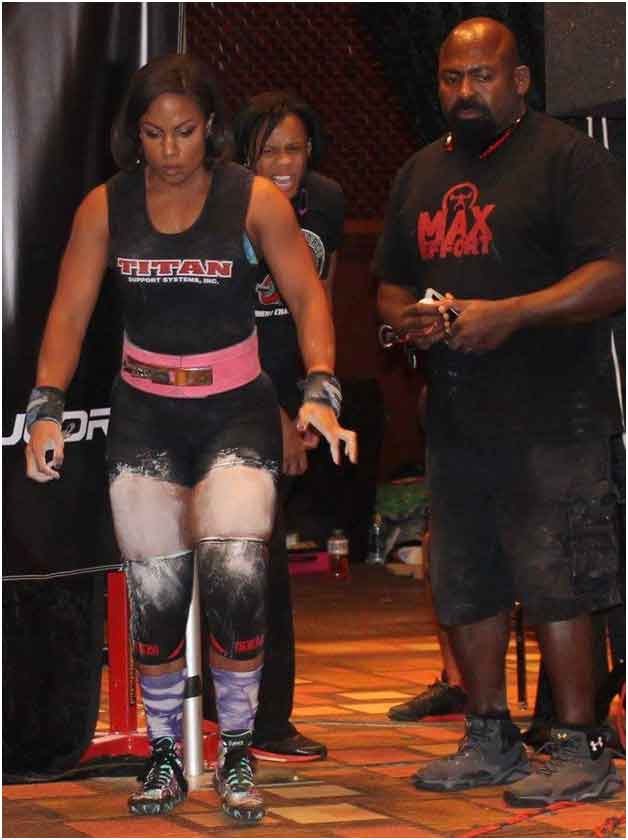 Who are your biggest influences in this sport?
Steve Goggins and Gene Bell for their coaching input and impact they have had on our sport. Kimberly Walford teaching the importance of mental toughness and believing in myself. There are many more, but these are the people I have had the pleasure of working with so far.
Who are some of the contributors to your success as a powerlifter?
Most recently, my coach Steve Goggins for sure!  I also have a small circle of friends and family who support me and my passion. Both of these are most important if a lifter wants to be successful. We compete as individuals, but always need a strong support system.
How did you come to train with Steve?
I reached out to Steve in October 2015. I tweaked my back in December 2014, and spent most of the year rehabbing and working on rebuilding my confidence squatting. I watched videos of some of his lifters and was really impressed with how he gave them cues and how technically sound each lifter performed. I felt he would be perfect to help me get back on the platform and compete confidently.
What is the best part of being part of The Goggins Force?
The support, feedback, and coaching I get from Steve is amazing. He listens to my goals and encourages me to go big or go home. I feel confident in his abilities and know he has my best interest in mind. That is very important for a lifter…trust is a requirement in any relationship! I am excited to be a part of a team and know there are people all over the country rooting for me. I hope that I will bring value to the team as an athlete and a friend.
How has your lifting changed since training with Steve?
The best part about training with Steve is that he is always willing to "talk shop" with me. I never feel foolish or silly asking questions, and he doesn't hold back sharing information with me. He gives great feedback! I am so excited about my future as a member of Goggins Force!